Chenlong sawing machine won the third-prize machinery industry in Zhejiang province science and technology 2016 annual ""
(Hits:)
Origin
Author
Add Time2017-08-23
The list of awards for science and technology awards of Zhejiang machinery industry in 2016 has come out!
Waste batteries developed by Limited by Share Ltd Zhejiang Chenlong sawing machine sawing sorting and recycling automatic production line third-prize won the "2016 annual Zhejiang province machinery industry science and technology award".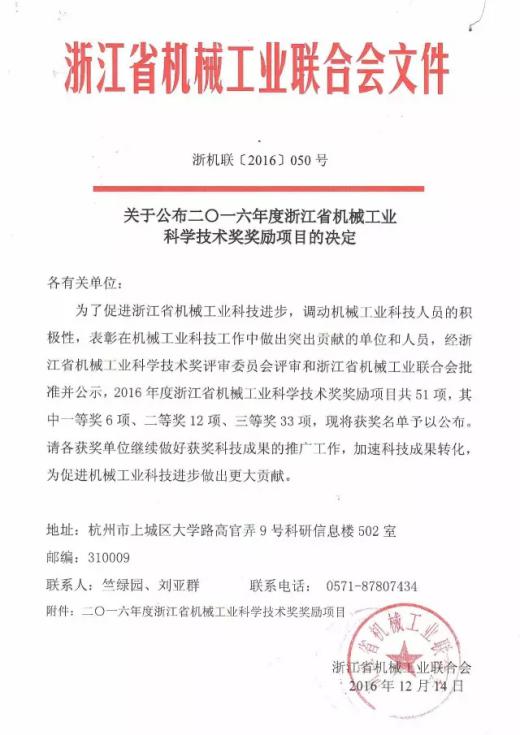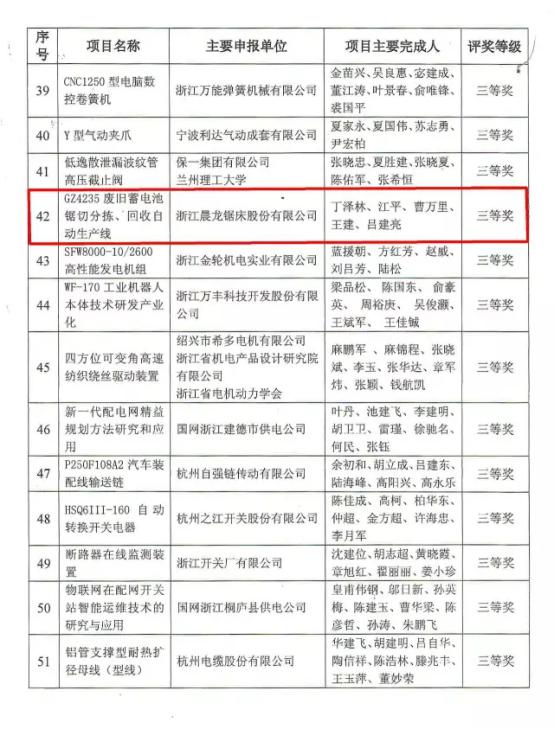 The project is mainly used for automobile, motorcycle, engineering machinery and other waste batteries sawing, sorting and recycling, to achieve the reuse of resources, while avoiding the traditional method of waste batteries bring environmental pollution and damage to the body of the operator.
Won the Zhejiang Province Machinery Industrial Science and technology award, is the full affirmation of Chenlong sawing machine independent innovation and independent R & D capability, marking the morning is gradually changing its to manufacturing intelligent manufacturing.